Congratulations to our Team Member of Quarter One 2022 – Stacy Fields
04-26-23
Paragon Bank is pleased to announce that Stacy Fields, Senior Loan Specialist, was selected by her peers as Team Member of the Quarter for the first quarter of 2022.
Each quarter, Paragon Bank recognizes an employee for their outstanding performance in demonstrating Paragon's values.
Fields, who has been with Paragon for 18 years, spends the majority of her day providing exceptional service to internal customers. This is done through preparing loan documents and answering pertinent questions. She also performs loan operations duties, including maintaining the loan system, processing escrow accounts, and managing system maintenance.
"My favorite part of working at Paragon is the family environment – I get to work with great people," said Fields. "I also love the feeling that I get after the end results of having a satisfied customer."
In her off time, Fields spends a lot of time with her church. She's a singer, and a member of the devotion team. She's also an avid San Francisco 49ers fan.
Thanks, Stacy, for your continued hard work! Congrats on your honor.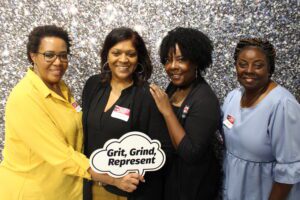 ---
Recent Posts