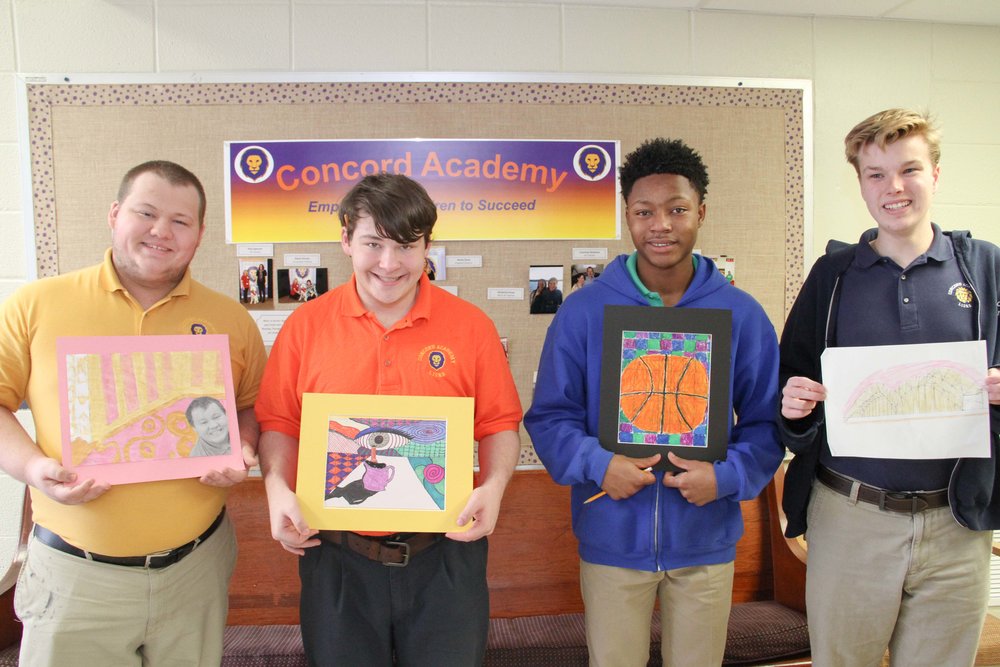 Paragon Bank is displaying artwork from Concord Academy students in its Saddle Creek Banking Center (7600 Poplar Avenue) throughout the month of December. Concord Academy provides students with learning disabilities a unique community for growth in all aspects of development.
"We're excited to partner with Concord Academy for the first time," said Robert Shaw, Chief Executive Officer at Paragon Bank. "The faculty and staff at this school make a positive difference in the lives of many children in the Memphis area, so we're thrilled to have the opportunity to show work created by some of their exceptional students."
The artwork is a variety of media and was created by middle and high school students. Paragon worked with Concord art teacher, Elizabeth Posey, to coordinate the display.
Student artists include Charlotte Angwin, Carlos Ashford, Emily Ault, Sam Barnes, Nathan Blevins, Daniel Chandler, Jonathan Cox, Noelle Crone, David Eaton, Ava Gray, Elias Haguewood, Michael Hovanec, Tess Kelley, Max Lusby, Vito Magnotti, Taylor McNeely, Blake Powell, Logan Sherrod and John White.