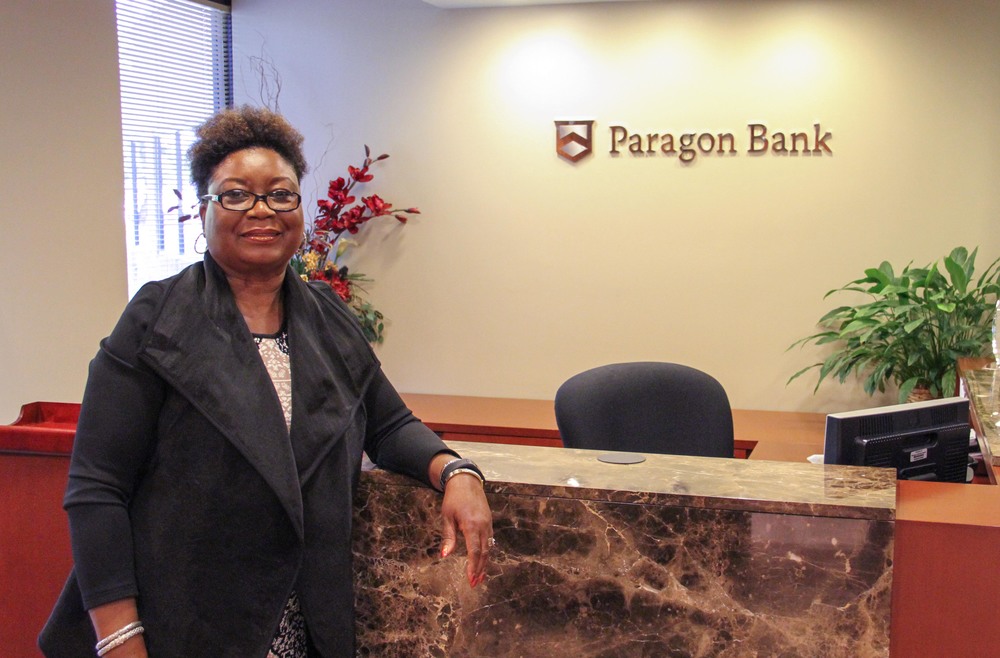 As a business owner, retired FedEx executive, and passionate philanthropist, Mary McDaniel brings unique qualities and skills to the Paragon Board of Directors. Whether she is leading a team of employees that span the globe or investing in the Memphis community, Mary McDaniel seeks to make things happen and effect change wherever she may be.
Mary McDaniel received her first degree from State Technical Institute at Memphis (now Southwest Community College). It was there that she made the connections that would jump-start her career as she was recruited by one of FedEx's HR representatives who had previously worked with her at State Tech. For the next 31 years, Mary worked her way through the ranks at FedEx, starting as a Supervisor and finishing her FedEx career as a Vice President while holding some nine positions in between.
The position that gave her career focus was time as Senior Manager of Publishing Operations Support, where Mary got her first taste of Air Operations. "I knew that in the last part of my career I would want to work with airplanes," Mary says. "It's a passion of mine that surprises most people who meet me." All of her following positions at FedEx, whether in purchasing, publishing, or distribution, built upon each other to her final position as Vice President of Air Operations Material and Corporate Sourcing. In this position, Mary was in charge of all the employees who handled purchasing, warehousing, and distributing as well as the audit and oversight of aircraft parts.
Mary's movement throughout her career was very purposeful. As she says, "I haven't stayed in any job over 5 years. What I love about corporate America is the opportunity to work in different areas. This keeps you from becoming stale and stagnant in one environment, which can in a way stifle creativity." So when her 30th anniversary passed at FedEx, Mary knew that it was time to move on, and she had planned her retirement in the same way she planned her career.
But retirement for Mary McDaniel was just the close of the FedEx chapter of her life and the beginning of a new one as a business owner. During her last years at FedEx, she established MHM Investments and Consulting, which is now in its fourth year of operation. Mary invests in various areas of interest and consults in multiple business areas including purchasing and contracting, leadership coaching and training, and career coaching and training.
In addition to time spent running her own business, Mary serves as chair of the Tennessee Alcoholic Beverage Commission. Mary was appointed to this position by the governor and is now serving her fifth year as commissioner. She also serves as a member of the Southwest Tennessee Community College Board of Trustees. Mary was chair of the board for four years, during which time she assisted in raising the money to build the nursing school that opened last year.
Mary also divides her time serving with other non-profits as Development Board Chair for the Women's Foundation of Memphis, President of Philanthropic Black Women of Memphis, and a member of the Memphis Symphony's Mei-Ann Circle of Friends (MACF).  MACF was originally founded by a group of women who wanted to befriend Symphony Conductor Mei-Ann Chen when she first came to Memphis. Mary was one of the 10 founders of MACF, a group that has eventually grown to more than 150 members.
Mary became a Paragon customer when the bank first opened 10 years ago, but it was eight more years before Mary joined Paragon's Board of Directors. "I heard about the board seat initially from Edith Kelly-Green, who was a former Paragon Board Member," Mary says. "But after Dorothy Cleaves (First Vice President, Private Banking) talked to me, I became really interested in the position and the rest is history."
Mary has one daughter, Kristina, who she refers to as the highlight of her life. "Being a mother is the biggest thing I've ever done. People ask me what kept me up at night. It certainly wasn't my job. It was wondering if I was being a good enough mother."
Paragon is thankful to have the insight and leadership of Mary McDaniel on the Board of Directors!