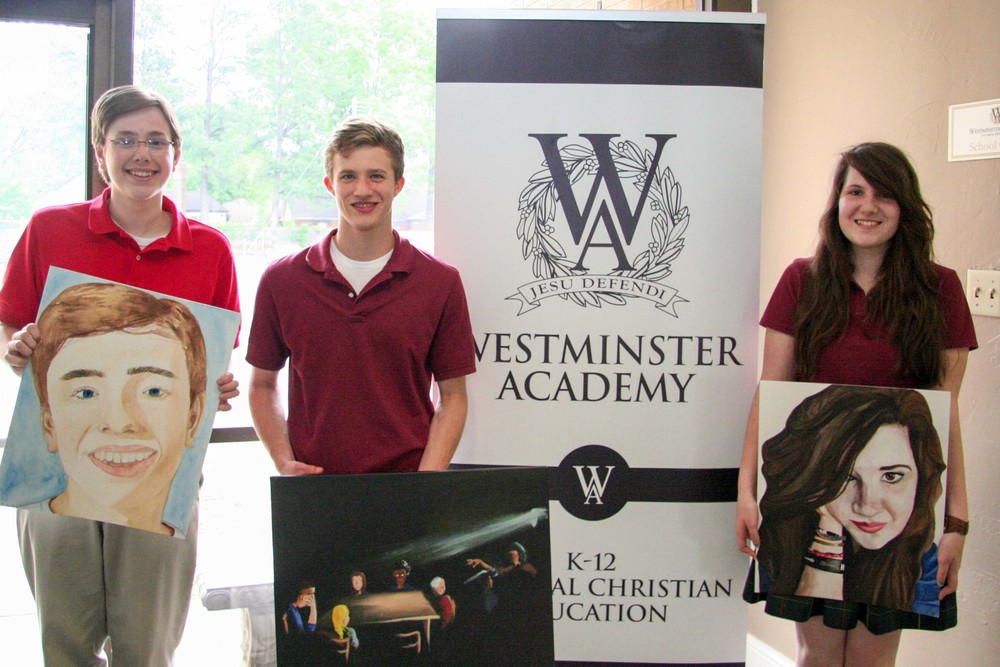 Paragon Bank announced that its Saddle Creek banking center (7600 Poplar Avenue) is showcasing art from 15 Westminster Academy students during the month of May. The Westminster installation is the eighth student exhibit Paragon has hosted during the 2013-2014 school year.
"We always look forward to seeing the imaginative art the students in our community have created with the help of their art teachers," said Robert Shaw, Chief Executive Officer of Paragon. "We invite everyone in the community to visit our Saddle Creek banking center before the end of May to see all of the creative work by these talented young Westminster students."
Paragon partnered with Westminster art teachers Tirzah Rhodes and Jocelyn Collins to select and display the assortment of artwork in the bank's main lobby. This month's creative pieces include an iris painting, oil pastels and self-portraits. The work was created by Ginny Bratton, Sarah Gentry, Eliana Harris, Elizabeth Ann Hickman, Peter Hale, Eastin Lowther, Aislin McCaulla, Jacob Orellana, Harrison Ray, Sarah Statom and Elizabeth Wilson from the elementary school; and Emilee Barclay, William Berger, Emily Jordan and Cy Leist from the high school.