The following article ran in the March 2014 edition of The Shield newsletter. To read the rest of the newsletter, please visit  https://bankparagon.com/newsletter/.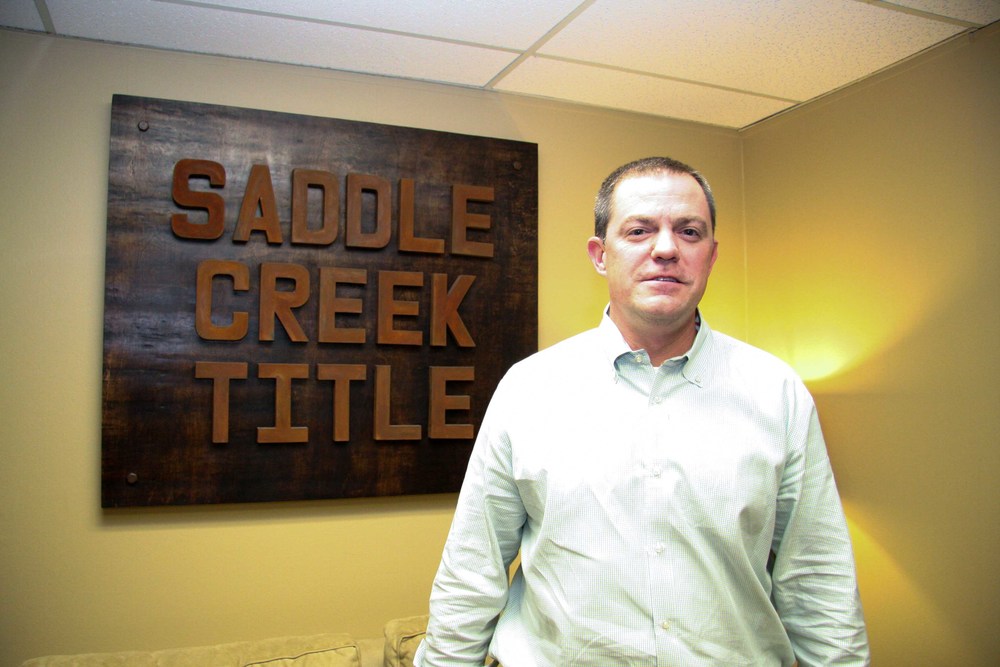 Neal Hanna
While starting a title company in 2006 may not have been the most opportune timing, Neal Hanna, owner of Saddle Creek Title, has led his company to growth and success during a time that was difficult in the financial and real estate industries.
In 2005, Neal and his family moved from Colorado to Memphis. Neal practiced law in a partnership for a year and a half before deciding to set off on his own and start Saddle Creek Title Company. Soon the financial crisis began to unfold, which Neal describes as "a vivid nightmare," coupled with the fact that after three weeks into his new business, his wife announced that child number four was on the way! In order to grow and succeed in spite of the declining market, Neal says, "I did a lot of work with investors. I actually got busier as the traditional market went down and down. My business kind of had an inverse relationship."
Fortunately, Saddle Creek Title Company has also been able to experience firsthand the gradual rebound of the real estate market. When asked how he has seen this unfold, Neal says "We're getting a lot of business from realtors, aside from the fact that I see the 'For Sale' signs come and go pretty quickly in my neighborhood. We're definitely getting volume through here from buyers and sellers. The traditional owner-occupied stuff is coming through."
After dealing with larger banks for several years, Neal has enjoyed the perks Paragon can offer as a community bank. "I like the smaller bank. You can pick up the phone and have somebody help you with the problem. At [previous banks], I'd get stuck trying to send a wire, and it would take me an hour and a half to try to find somebody to walk me through those steps. It was frustrating."
Neal and his employees also enjoy the ease of Paragon's online banking, especially its efficiency and the ability to log in over the web or on a phone anytime, anywhere. Recently when a suggestion arose to switch banks over fees, Neal stood firm in his loyalty to Paragon. "To me the relationship is important. I wouldn't want to jeopardize that over some fees. It's worth it to me," Neal said.
Neal grew up in Waco, Texas, and headed to Colorado after high school to pursue rock climbing. His rock climbing passions led to a Top-40 US ranking, competitions around the US and in Europe, and participation in the first ESPN Extreme Games. Realizing that rock climbing was not a feasible long-term career choice, Neal buckled down and completed his undergraduate degree at the University of Colorado in two and a half years and then attended law school at SMU. He practiced law in Texas and Colorado before moving to Memphis. Neal and his wife Krista have four children, daughters ages fourteen and seven and sons eleven and ten.
Neal is now enjoying the fresh burst of business that has come from the rebounding housing market and looks forward to more future growth.