Paragon National Bank recently
visited Ms. Kimberly Martin's class at Hawkins Mill Elementary for an afternoon
filled with crafts, gifts and a special visit from Santa. This is the seventh
consecutive year that Paragon has sponsored Martin's classroom by visiting
students throughout the school year.
"Our visits to Ms. Martin's classroom are always a
highlight for our employees," said Robert Shaw, Chief Executive Officer of
Paragon National Bank. "This trip was especially fun because they were able to
brighten the holiday season for these deserving students."
During the latest visit, Paragon employees Lisa
Barden, Dave Biter, Margie Smith and Haley Overcast decorated popsicle stick
ornaments, read holiday stories and distributed gifts to the students. In
addition, Biter, a Personal Banker for Paragon, helped orchestrate a surprise
visit from Santa.
Each student also received a special stocking that
included a holiday-themed picture book, pencils, erasers and candy. In
addition, bank employees also gave Martin notebook paper, paper towels, pencils
and folders for use in her classroom.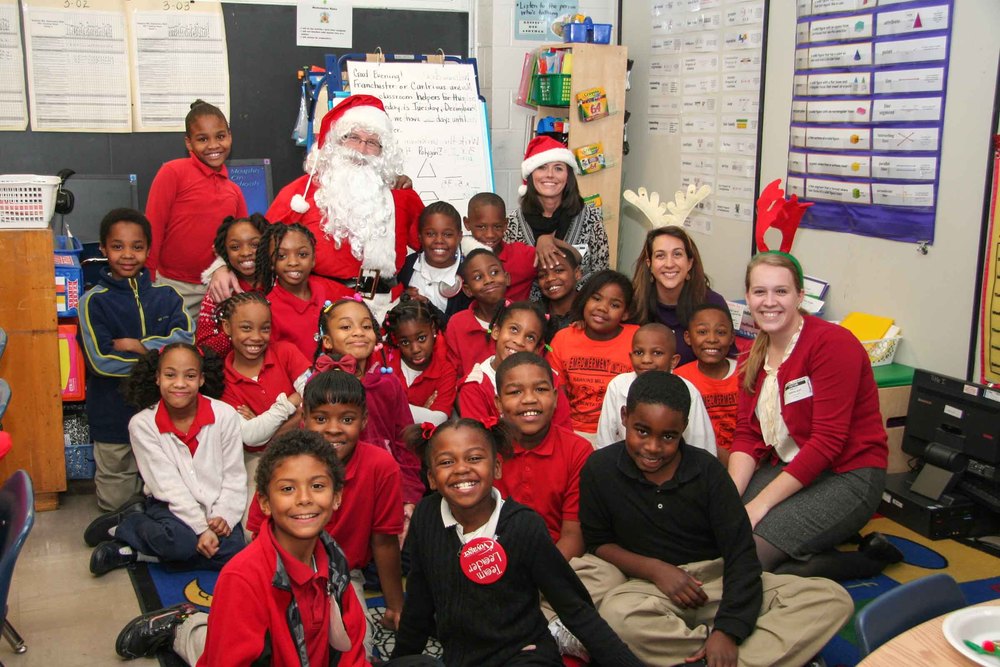 Paragon employees pose with the students of Ms. Martin's 3rd grade class.