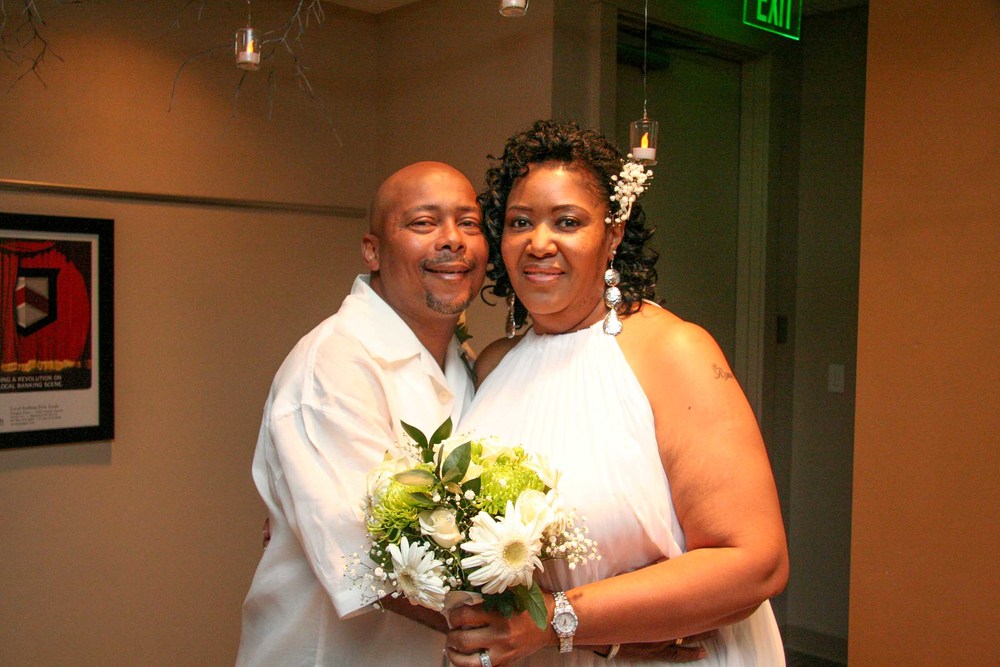 Paragon National Bank recently hosted a surprise wedding ceremony for employee Teresa Garner
and her fiancé, Ryne, in its Chevron Suite. Garner has been a member of
Paragon's customer service team for six years.
"The Paragon team is a very close
group and we've had the honor of playing host to several special events for our
employees through the years," said Robert Shaw, Chief Executive Officer at
Paragon National Bank. "We were happy to help Teresa and Ryne celebrate their
wedding and wish them nothing but the best as they embark on this new chapter
together."
As planned, the couple's family
members and friends, as well as Paragon employees, arrived at the bank's
Fountain Place location for what they thought was a wedding shower. Guests
quickly learned that the couple had planned a surprise wedding ceremony in
place of the shower when Teresa entered the room, escorted by her
brother-in-law Horace Dixon, to the bridal march.
The couple was married by
Paragon's Dave Biter, an ordained minister, in front of 15 of their family
members and more than 25 Paragon employees. During the ceremony, Ryne Jr.
Garner, Whitney Harris, Jessica Dotson and Ashley Garner served as witnesses.
"This was truly the perfect
wedding ceremony for Ryne and me," said Teresa Garner.  "We're blessed to have such wonderful family
and friends and I'm grateful to be a part of the Paragon team."