Discover how consumers view the local economy.
See what's changed since last year.
If your business's success hinges on Memphis area consumers, sign up to receive the Outlook 2019 Memphis Economic Study brought to you by Paragon Bank. With these insights, you can make sure your next move is the strongest for your business's future.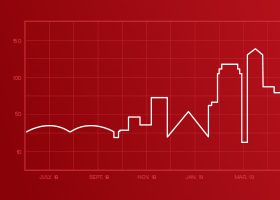 A leader in business lending, Paragon Bank worked with Sparks Bureau of Business and Economic Research at the University of Memphis to conduct this consumer confidence survey of more than 800 of your Memphis neighbors.
The findings include an in-depth analysis of what consumers think about their finances now and in the future.
The report also reveals how Memphians:
Have changed their attitudes in the past year.
Picture the local economy in the next six months to five years.
See their buying power changing.
Anticipate spending on major household purchases.
View the area's job market now and looking forward.